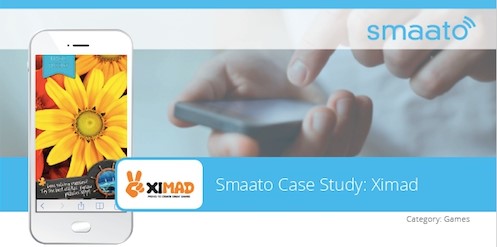 Our ad network partner Smaato has just published a new case study that looks at how one of Smaato's key publisher partners, XIMAD, uses SPX platform to easily customize and manage their inventory.
In 2015 Smaato had enormous success in driving the right advertiser traffic to XIMAD's popular downloadable games like Magic Jigsaw Puzzles, and the results speak for themselves.
You'll read in the case study how Smaato, using both high-touch account management and the extremely low-touch customization tools available within SPX, more than doubled the traffic XIMAD was providing due to an increase in both fill rate and eCPM. This resulted in a nearly 2000% increase in revenue month over month. It also touches on the importance of passing the proper parameters to enable advertiser targeting and high eCPM; in this case, Location and Device ID were the two most important data parameters for XIMAD.
The case study is free to download and read here.
"We have a long-term and very successful partnership with Smaato. XIMAD has seen great success in our eCPM growth on their platform, and as a result, strong revenue growth with Smaato. We also love the detailed statistics we get with SPX, and the fast and always kind service from Smaato's team."

~Svetlana Osipova
Ad Ops Manager, XIMAD