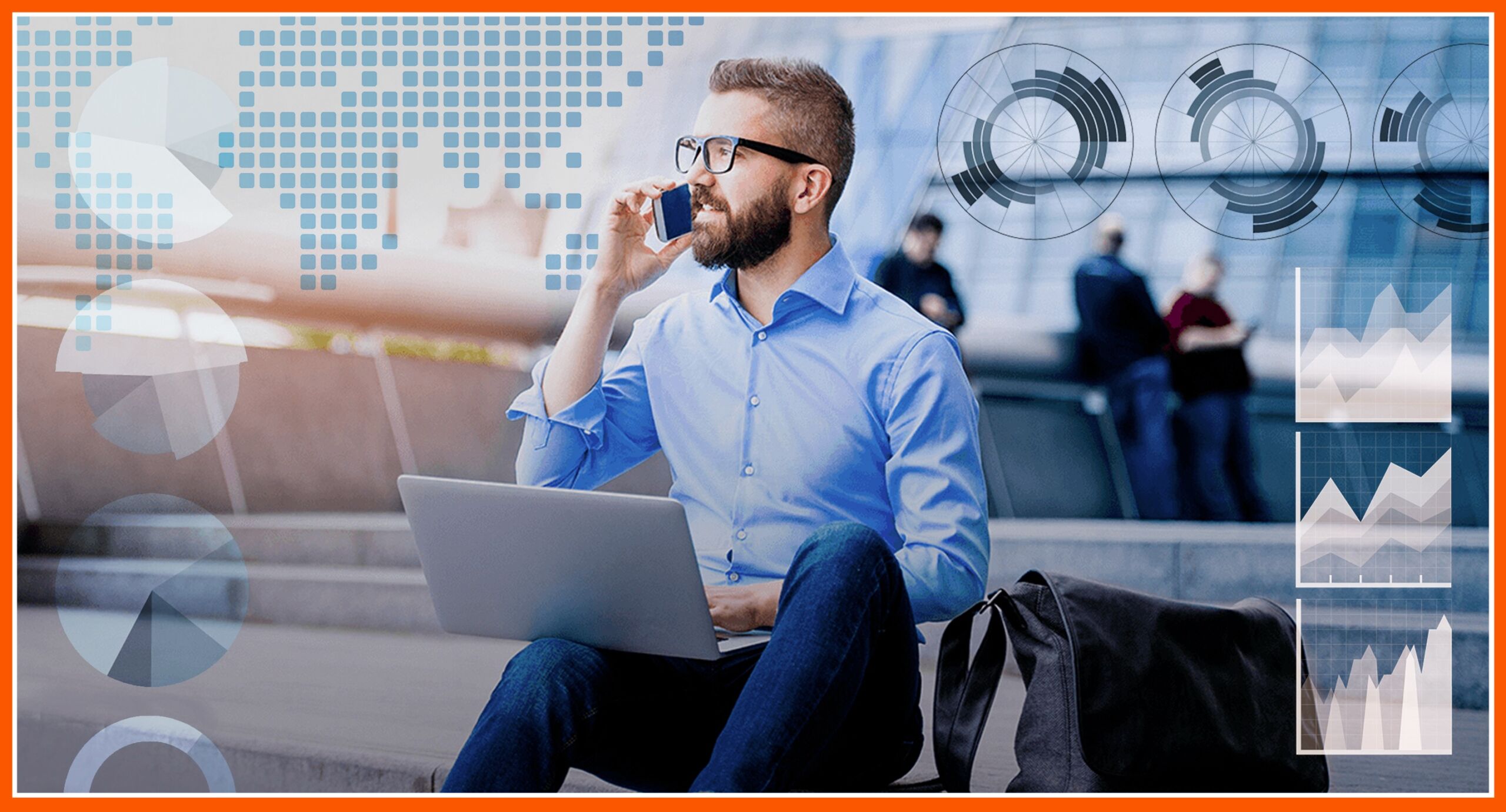 Getting a gig in gamedev: how to get a job in the User Acquisition department and what they actually do
Getting into the game world and immersing yourself in the world of Big Data, conflicts and traffic purchases is much easier than it may seem at first sight. One of the most manageable ways to get a job in the dream sphere is through junior positions.
Let's imagine a situation: hypothetical gamer Ilya is already 23 years old, and he is still undecided about his profession. Since childhood, he has been fond of Dead Space and Warcraft, but the world of game creation always seemed to him to be too far from his reality. 
Ilya, having decided to move away from his parents, looks for a job and stumbles upon a User Acquisition Manager position in the company that makes rather popular games. "Cool, they are hiring!" – thinks Ilya, – "But what is UA? I probably won't be good for them, I don't know anything and I have no experience". 
Ilya, here's the deal, you are good enough to apply.
Who is a User Acquisition manager?
If you speak English, which, by the way, is a mandatory requirement for applying for this job, it becomes clear from the name that such a manager is engaged in bringing users to the product.
Duties
The types of tasks of the UA manager can be divided into four categories: 
Searching for networks, evaluating the possibility of cooperation, negotiations, calls, meetings, conferences, communication with representatives of networks. At this stage, your knowledge of English (and any other foreign language, depends on your region) will be very useful.

The technical side / setting up campaigns is definitely the most "favorite" part of UA managers' work. After signing the agreement with the network, you need to make sure that you have set up the data transfer from the network to the analytical segment and make test settings.

Working with arts for future ads, communicating with the promo department.

Analytics is the last stage of work. Here you can set up and launch new campaigns and expand successful campaigns, plus analyze ROI. Also at this stage the fraud/bot/unrelevant sources are being detected and analyzed, all of which will determine the final quality of the channel. If it is good – you can increase the rate for the user if it is bad – you need to find out what the problem is and decide whether to maintain such a channel.
Creativity and numbers
In fact, in the work of a UA manager is much more creative than it seems at first sight. They communicate quite closely with the department of promo and PR, with which they create art for future advertising campaigns – and at this stage, your limit is only your imagination and the available budget. 
Usually, creativity is quite standard and works to attract an audience already interested in the topic. But there has been a trend for strange creative campaigns that confuse new users and have been turned into memes. 
This approach has several possible reasons and goals. Vladimir Statsenko, UA manager from mobile gaming company ZiMAD, gave his comment about strange creatives: "No one except the marketing department will give you an unambiguous answer to the question why is this thing here and what's its purpose?". 
Companies are very reluctant (and for obvious reasons) to share any information about their goals and means, which is why in such a case it's not ok to "blindly" copy the creative. The original creative campaign can bring excellent results for the company and meet their expectations, but for you to make the same creative but with different characters will just make you lose money.
Or, alternatively, the company's head of the creative department just was in a bad mood created something "for fun" without a specific goal. That's why it's important to thoroughly thing your creative campaigns through and understand what goals they serve. The ability to understand these things and  to build your knowledge up comes with experience."
So you definitely won't have to deal with numbers alone.
Okay, I'm applying!
If the job is still caught in the eye, you need to complete a test task – usually, it tests the knowledge of the foreign language needed for the region. After the successful completion of this part, you will be called up for an interview.
The questions during the interview range from the ability to quickly do simple math equations to questions on logic, your personal interests and how you spend your free time. Your future boss will also pay attention to your goals in life and your desire to focus exclusively on results. But the most basic skills you will need are Excel, good math skills and English. 
Professional deformation and work specifics
If you're settling the gig, what's to be expected in the future? The answer to this question depends greatly on the company you will work for, but the average answer looks like this:
In a couple of years, you will notice a professional deformation happening, because of which it will be hard to play mobile / online / whatever is the main type of game in your company without being biased against them. Criticism of competitors, evaluation of embedded advertising and monetization – subconsciously, the product in a similar segment will be analyzed for flaws, which is sometimes difficult to turn off;

You'll know the whole inside-out kitchen of making games – from prototyping and conflict during the modeling phase to creating advertising campaigns and purchasing traffic;

Active practice of English and possibly a second foreign language through communication with partners;

Growing experience in marketing and UA guarantees good income growth.
All of the above points will be combined with the creation of reports in Excel, meetings, and calls with partners, sleepless nights, email chains and a virtually unregulated ( if you're purchasing traffic from regions such as the US or Canada, you'll have to work at night) schedule. 
"UAMs work 24/7, and not everyone is ready to accept such working conditions," explains Vladimir Statsenko. "You do not have a strict schedule, you create it yourself for the current objectives. Personally, I've already had the experience of simultaneous work with partners from the U.S. and Israel – the first one falls asleep, the second one wakes up. Sometimes I had to write to someone or make a small call at 11 PM. In UA you can't say: "Oh, it's six o'clock, I'm closing my laptop and going home!". We should always keep our hand on the pulse, so all UAMs always have a laptop by their side."
---
Bullet points
After reading this article, the hypothetical gamer Ilya realized that the path to gamedev is much easier than he expected. Here are the key points described in the article:
UA is the sphere engaged in attracting online users to products;

Managers working in UA are engaged in analytics,

making reports, communicating with partners and coordinating the creative campaigns;

There is a work schedule, but in fact, UA managers should always be available for communication with partners. Your schedule depends on the country of your partners;

If you already have a plan to become a developer or designer at gamedev, the idea to get into UA is not the best. It is better to get relevant experience.
In conclusion: even if this hypothetical Ilya is not a programmer or concept designer, he always has his way into the exciting world of the game business. 
Ilya, do not be afraid to try!