This publication is a translated version of a part of the article about working with opinion leaders (influencers) written by our social media manager Alexander Dadaev for Promdevelop.ru. The full text of the article is available here.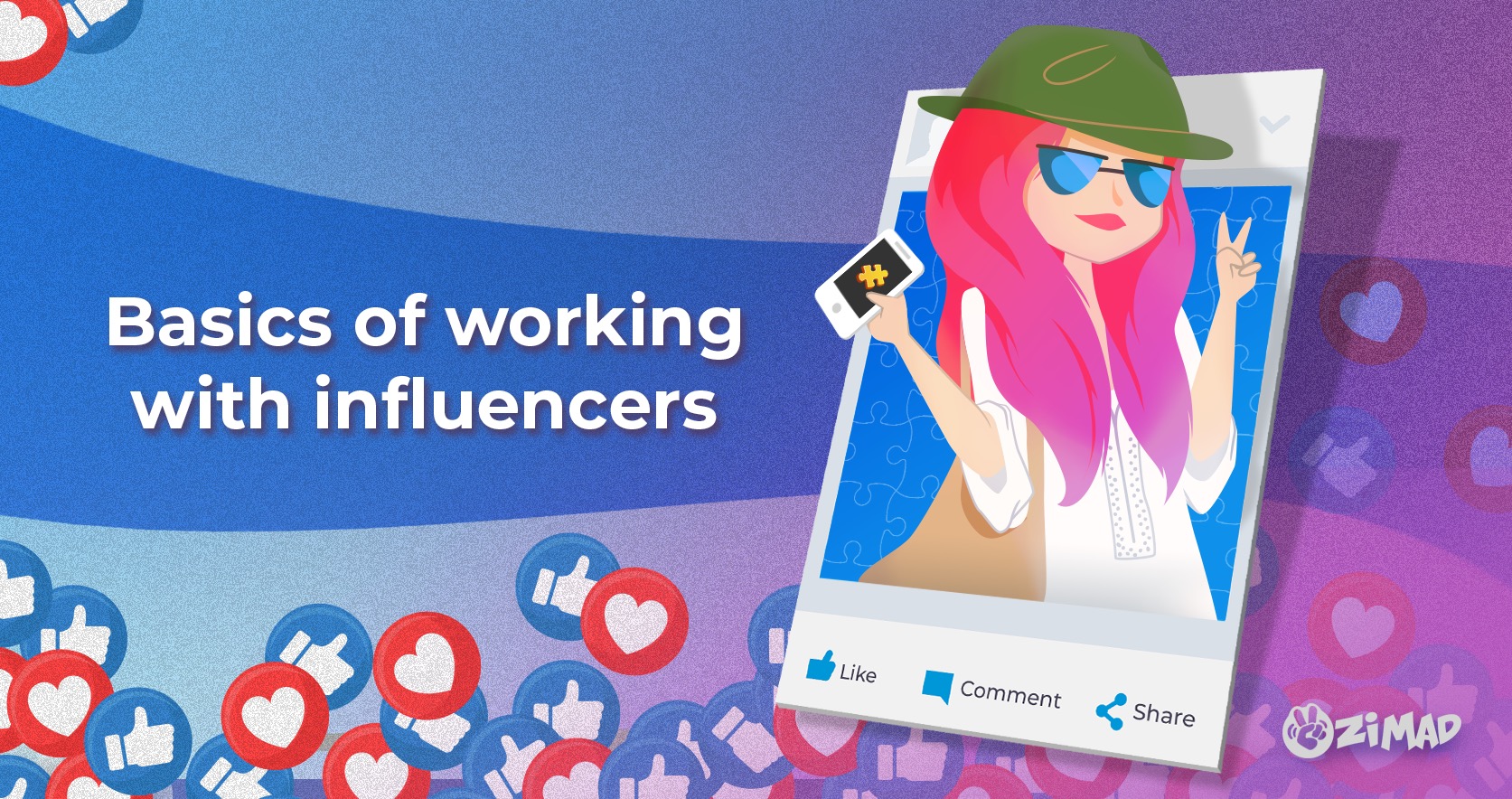 How to find and choose the right opinion leader for your ad campaign
Important aspects of working with opinion leaders
It is difficult to set up work with influencers. You should clearly understand that this is time-consuming and includes some specifics that should be understood in advance.
One of the specifics of working with bloggers is planning. More precisely, its absence. Influencers are often creative people and will not always meet deadlines. Any campaign may take a long time and you are unlikely to be able to build a clear plan for publications. It is necessary to add an additional one or two weeks for any campaign to avoid the possibility of you being surprised that the post came out a week later.
And the next thing is interest. Bloggers are also people and they, like all of us, don't want to do something they don't like. Although sometimes, of course, we all have to. Try to find a blogger who might be interested in your product. If he or she is really invested, you can not only agree on a better price (or even a barter), but also make a truly creative integration that will pay off many more than you ever thought.
Although, not every brand is suitable for advertisement through influencers.  It's always about the audience. If your product is aimed at an older audience, for example, 35+, you probably won't find anything of interest on Instagram. The same thing goes for gamers — turn your mind to Youtube, Twitch, Reddit, and Twitter. 
How to find and choose an influencer?
There are many ways to find bloggers. The time has passed when it was a nontrivial task. There are services that have signed a pool of influencers and work only with them (for example, wildjam, epicstars, helloblogger), there are exchanges that have a system of smart filters and a flexible payment system (getblogger), and you can either contact the agency for a professional search, or search for bloggers manually by thematic hashtags or collections and contact them yourself. This takes more time, but you also have a lot more control. 
When choosing a blogger for further cooperation, please pay attention to the following:
What is his ER (Engagement Rate) and is it consistent? If one post has 300 likes and 20 comments, and another post has 1400 likes and 500 comments, it means that the blogger doesn't really understand what exactly his audience likes.

Do not pay much attention to the number of subscribers. It can be easily cheated. A non-cheating account has at least 10% of the audience responding to the content. Thus, a blogger with a million subscribers on Instagram should have at least one hundred thousand likes and a big number of replies. And they should all be "organic", i.e. not bot auto-replies, but meaningful comments, some discussion branches, and so on.

How creative is your concept? People are tired of primitive advertising, so you have to try to surprise them with something. You don't have to make acid-looking ads in the spirit of Japanese TV shows, but at least some originality is worth showing. Read some successful cases, see the advertising integration of your favorite bloggers, consult with the creative team and do some brainstorming.

What are your expectations of the influencer's following size? Bloggers with hundreds of thousands of subscribers are very expensive. You should also understand that if you buy advertisements from them, you will not see any direct conversions. This has more of a delayed effect, which will affect the organic traffic, publications from other influencers and the press.
Of course, you can contact advertising agencies that will work with suitable influencers on your behalf and search for them themselves. This is a good option if you don't have the resources yourself and you need to run a large campaign. For example, we work with a European agency because we want to enter the western market and need experts in foreign influencers.
In conclusion
In general, it doesn't matter whether you are working with an agency or looking for influencers on your own. If you keep each advice in mind, working with bloggers will be effective. Plus, you'll be able to ignore the wrong options and focus only on what really suits you.
The bloggers' market is very expensive and very young at the same time. Be careful. Wasting your entire budget is very easy, and getting direct results is not always possible. Weigh all your options, choose the right one for your budget, double-check and always run some tests or focus-groups: without them, it is difficult to immediately know what will suit you. But if you have found "the one" — build a long-term relationship with him or her. A blogger can become your ambassador, and this is the most interesting part of your future cooperation!