It's All Fun and Memes Til Your Audience Is 65: How Do Seniors Use the Internet and What's Their Content
It is more or less clear how to deal with a young audience – companies hire social media managers who are able to create situational memes and have a quick wit. But what do you do if the audience of your product is over 50-60 years old? Memes won't help. Some UK and Russian statistics and ZiMAD's senior social media manager will help us five into the issue.
How does a senior audience use social networks
A good social media manager knows its users well through – and begins his work with the product's social networks through the biggest age group of its audience. Not all products will be interesting for teenagers and young adults, and this is perfectly normal, but then you need to explore the market a little deeper to build the right brand and consumer communication. What do today's 60 year olds live like – and are they advanced Internet users? 
UK seniors
In a study by Ofcom, the UK communications regulator, Internet users are divided into several age groups. Important note: the retirement age in the UK is 65 years. 
Age groups include the average responses, regardless of the social status of interviewees. For example, 98% of English-speaking users in the 45-54 age group use a mobile phone; 76% have a profile on social networking sites, and 46% of those surveyed can distinguish ads in Google search engines. Only 7% of this group do not use the Internet at all.
With age increasing, the percentage of internet users is expected to change. In the next group, which includes people from 55 to 64 years old, already 96% use a mobile phone and only 56% have a profile on social networks – but the number of respondents who are able to distinguish advertising in Google search engine increased by 2% to a total of 48%. Of this group, 19% don't use the Internet. 
The last-to-last age group includes elderly people between the ages of 65 and 74. Free time plus decent pension payments will ideally equal a good attitude to technology and a desire to learn new things, you might think – but in fact in Russia and in England pensioners are not ready to explore gadgets. Yes, 92% have a mobile phone, but only 34% have a social media profile, and 33% do not use the Internet at all. However, of those who still use it, 52% are able to distinguish advertising in search engines.
And finally, the last age group: 75+. 81% of respondents have a mobile phone, but only 20% have a social network profile. 46% distinguish advertising in Google search. In this group, half (48% to be exact) do not use the Internet.
The study also provides data on the importance of different devices at different ages: in 2019, 51% of adult respondents emphasized that their mobile phone is the main gadget in their daily lives. In 2017, 46% of respondents said it was the main gadget. The greatest dependence on the phone is seen among the young audience – 77%, from 16 to 24 years of age, the lowest – among pensioners 75 +, only 8%. 
However, the older you get, the more you depend on television. Only 5% of young respondents would miss television if it was taken out of their lives. The third of 75+ respondents would miss their TV sets.
Russian seniors
According to a survey by Mediascope, 21.6% of the Russian respondents who use the Internet are men and women over 55. It is noteworthy that device preferences depend on the income of the family: only 41% of families with average income use mobile phones to access the Internet, while only 20.2% of lower-middle class families use them.
It is also interesting to compare data from mid-2017 and first half of 2019: while in 2017 the percentage of retired Russians using the Internet was only 5.7%, by mid-2019 their number had increased up to 8.2%. This growth can be explained by the relatively low price of modern gadgets. 
Deloitte's study of media consumption in 2019 shows the following results: surveyed Russians aged 50-54 are active media users, among them the share of using different media sources is 84%, but they prefer to share interesting information in personal conversations and meetings rather than through text and media. Older respondents show a decrease in media activity (about 75%). 
"The highest media activity index is observed among young people aged 16-19 years, the second place was shared by Russians over 65 years old and middle-aged respondents aged 40-44 years old", says the Deloitte study.
All Russians try to get the news mainly from the Internet, the second most important thing for them is the TV. But the older the respondent is, the more important television is for him: in the age group 16-24 it is important for 28% of respondents, while in the group 45+ the percentage increases up to 66-69%. 
"Also, as the age of respondents increases, the popularity of news, analytical and official sites increases (from 64% to 87%), and the importance of social networks and blogs decreases (from 67% to 25-26%)", the document states.
Content for seniors 
Retired people are becoming more and more involved in the web – and their behavior falls into several patterns. 
Text and tone
To write a post for a senior audience, you should think of your own grandparents – and really think about hitting home with the tone of your text.
One of the Forbes columnists in his article on marketing for the elderly, for example, stresses that "older adults aren't drawn in by trendy jargon, slang or internet acronyms", and that "seniors want information that is clear, honest and concise and makes them feel valued as people". 
Given that most elderly people are still very much dependent on television, you can use this fact for a self-test: try your post on a television format. How appropriate would its tone be if the post was placed on the information block of an evening TV show? If you use too many memes and slang words, you will simply not be understood.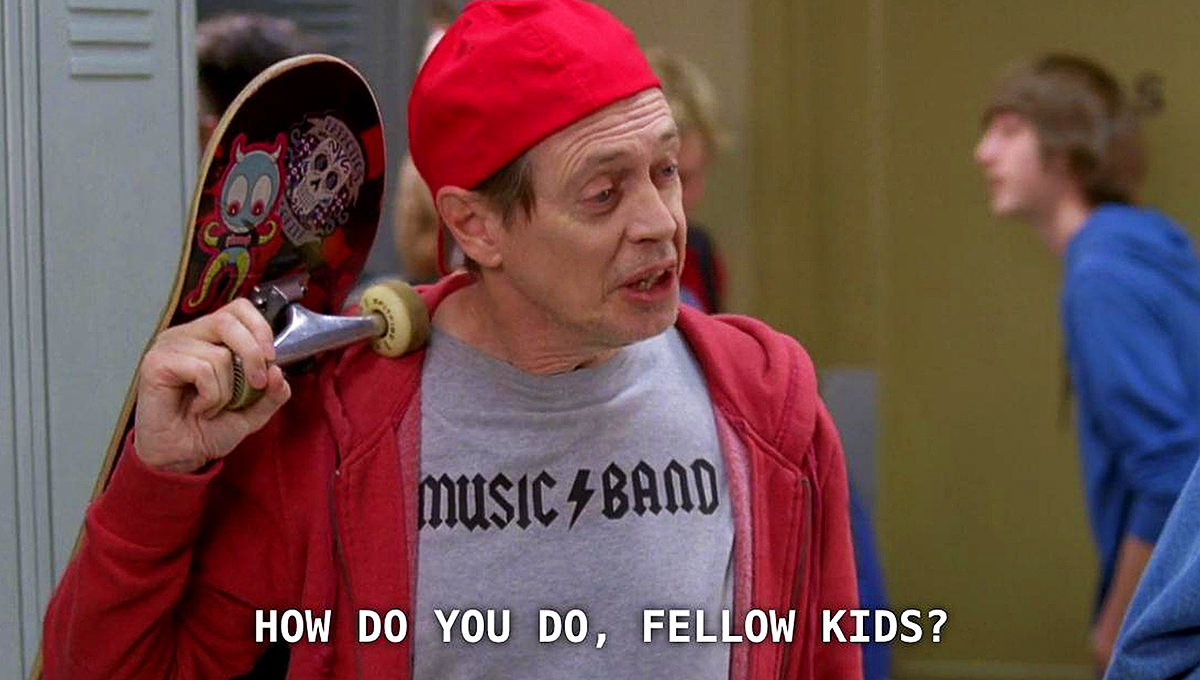 The columnist also stresses that it is important to make the audience feel good: pensioners are often treated with pity in real life and therefore like the content that focuses on advice and useful information. If it's written in a positive and simple tone, it will be well received. People of retirement age value situations in which they can communicate with patient people who are not lenient to their questions or problems. The main thing is not to devalue the experience of older people and focus on the positive side.
Types of content
ZiMAD's social media manager Alexander Dadaev leads social networks of Magic Jigsaw Puzzles – a mobile game, in which you quietly and accurately complete beautiful puzzles. The audience of the game is mostly senior, which required him to thoroughly study the patterns of players over 50. 
The first thing that any social media manager should pay attention to is, of course, the interests of his audience. Fans of puzzle collection will also be interested in various riddles and brain teasers, which is quite logical: "People love such content, because it helps to train their brains, keep it in tone, for an adult audience it is quite important".
Dadaev also emphasises that adult users are more conservative, believe in traditional values and have little interest in pop culture. They will not understand the reference to any recent incident, their rhythm of life is not so fast. When choosing content it is worth keeping in mind that older people are less interested in the latest trends, internet culture and media. 
"They have long set their priorities and severely restricted their interests. Therefore, one should not wait for a reaction to situational content or trend topic: for example, a new Instagram-challenge or screenshots of treads from Twitter are unlikely to go viral among elders".
The main difference between old and young audience
What is the difference between running social networks for younger audiences and running social networks for people over fifty? Dadaev believes that first and foremost – activity. Users in their fifties are not active, they create little original content, but consume about the same level of online content as younger generation. "In terms of reactions to publications, the patterns are approximately the same, and the UGC in the senior age group will be much lower". 
Perhaps the point is that it is difficult for adult audiences to understand the tendency of young people to share all aspects of their lives with the Internet. Usually, older users value their own privacy and the opportunity to share news not through social media, but through real-life meetings. If they do post something, it is really important for them, such as pictures of their children, grandchildren or pets, memories from their youth or charity posts.
In conclusion
Statistics
As the age increases, the number of people who have profiles on social networks decreases – but remains at the minimum level of 20% of those who use the Internet (UK data);

In the 75+ age group, one in two people does not use the Internet (UK data);

In both the UK and Russia, the importance of television increases with age and the importance of the Internet decreases;

However, the number of older people going online steadily increases with each passing year;

Every third young Englishman is dependent on his phone, in group 75+ – only every 12th.
Running a social media
The tone of the publication should be as friendly or neutral as possible;

It is important not to overdo the situational publications – pensioners do not follow the news of modern culture so much;

Don't use memes, jargon, and Internet acronyms;

The lighter the tone and message of the publication is, the better;

Emphasis on conservative values – for Western products these are, for example, theme posts on Thanksgiving, Christmas and Independence Day;

The UGC for the pension group will be much lower than for the youth, but the consumption level will be about the same.

Try the outdated formats. What was in 3-4 years ago can just be reaching an audience of 60+ year olds.