For more than 12 years ZiMAD has been developing and publishing popular games for mobile platforms, social networks, and desktop.
Magic Jigsaw Puzzles, Domino Online, Dig Out! and our other projects are known worldwide and have held leading positions in app stores for years. Such success is only possible when the team loves what it does.

We offer:
Full purchase or a share of the project

Full purchase or a share of the your studio

Marketing services

User Acquisition & Promo: unlimited advertising budgets for products with good metrics;

Monetization:

increasing

in-app

and advertising revenues;

PR & SMM: social networking promotion, working with Influencers and agencies;

Game Design: support for the game design team in various aspects of the game;

Global Distribution: content and promo materials localization, entering new markets;

App Store Optimization: improving positions and

getting your app featured. We work not just with the App Store and Google Play, but also with the Microsoft Store, Amazon Appstore, Facebook and other platforms and stores.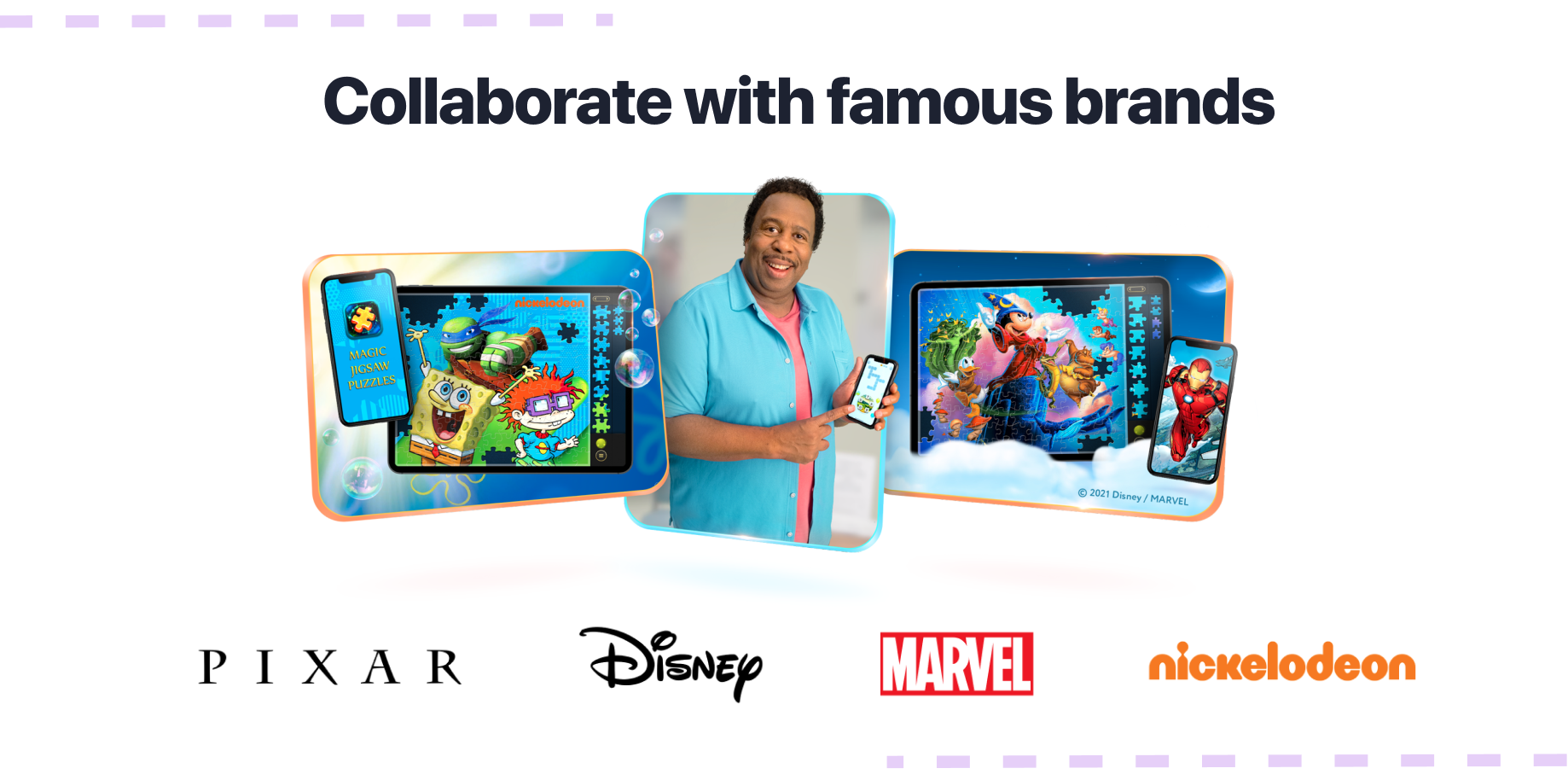 Sony Pictures Television Inc., Cartoon Network and National Geographic have also worked with us.
Q&A
We understand how difficult it is to find a reliable publisher, so we will try to clear up any doubts and answer the most common questions.
What makes you unique as a publisher?
ZiMAD is a large team that has specialists in all critical areas. Communication with partners and evaluation of projects is smooth, fast and without bureaucracy.
Who is the decision-maker? 
The final decision on the project doesn't depend on the 'Big Boss.' It's not a single person, but the whole team of specialists from all key departments evaluates the apps offered to us. That means that your chances of collaborating with us go higher and higher!
What are the options for cooperation?
It's all about individual approach. The options to discuss:  full or partial purchase of a product, co-financing of development and promotion, marketing services.
Let's work together! Tell us about yourself and your game.
If you have any questions, please contact ma@zimad.com or fill out the form.