ZiMAD awarded the Partner Recognition Celebration in the Rising Star category at the Google App Summit 2023
October 25, 2023
The American company ZiMAD has been selected as a Partner Recognition Celebration recipient at Google's App Summit! For over ten years, ZiMAD has been developing and publishing mobile games in the puzzles genre.
Our achievements allowed us to receive the award in the Rising Star category. Our top product—Magic Jigsaw Puzzles—remains one of the best puzzle games thanks to the continuous search and implementation of new ideas and content. Memorable collaborations with world-famous brands from Sony to LIFE allow us to constantly surprise our players and maintain their interest in the game.
"We are immensely proud to receive the 'Rising Star' award from Google. This recognition stands as a testament to the unwavering dedication and hard work of the entire ZiMAD team. Our commitment to crafting games of exceptional quality and profound significance is at the core of our mission. We believe our creations transcend mere entertainment; they are instruments for mental enrichment and well-being", says Dmitry Bobrov, CEO of ZiMAD. "At ZiMAD, we take it a step further. We not only strive for excellence in our products but also actively contribute to the betterment of society. Through donations and a steadfast commitment to making a positive impact, we aim to create a world where every individual thrives. This award is a reflection of the tireless pursuit of our goals this year, and it motivates us to continue pushing boundaries in the pursuit of a better tomorrow. We truly value our close collaboration with Google, and we are grateful for the tremendous opportunities that they provide to game developers."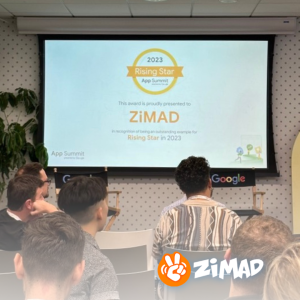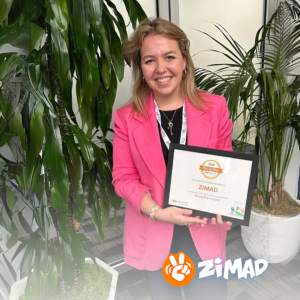 In recent years, ZiMAD has been both improving its existing products and working on new ones in its niche. Our last year's achievements is reflected in completely new products that appeared in our portfolio: a project with a unique mechanic combining storytelling and puzzles that got almost 8 million downloads in one year — Puzzle Villa, and Art of Puzzles that was released only a month ago and already has a rating of 4.9 points and thousands of positive reviews. Quick testing of hypotheses, introduction of new mechanics, and openness to experimentation allow ZiMAD to regularly delight and surprise our users.
We would like to express our deep gratitude to Google for the recognition of our work and products. This award is an important milestone for ZiMAD that will surely inspire us to reach new heights!