We released the Art of Puzzles game on Google Play!
September 28, 2023
Art Puzzles invites you to embark on a fascinating journey to experience a mesmerising atmosphere, beautiful art, and captivating animation!
In Art of Puzzles, players are offered to solve puzzles of various levels of difficulty and turn them into pieces of art through coloring! This is an exciting find for those who love creative but calming games. Art of Puzzles is all about marvelous graphics, beautiful animation, and magical atmosphere! Exciting gameplay will distract from the mundane and simultaneously stimulate your imagination, observation and wit.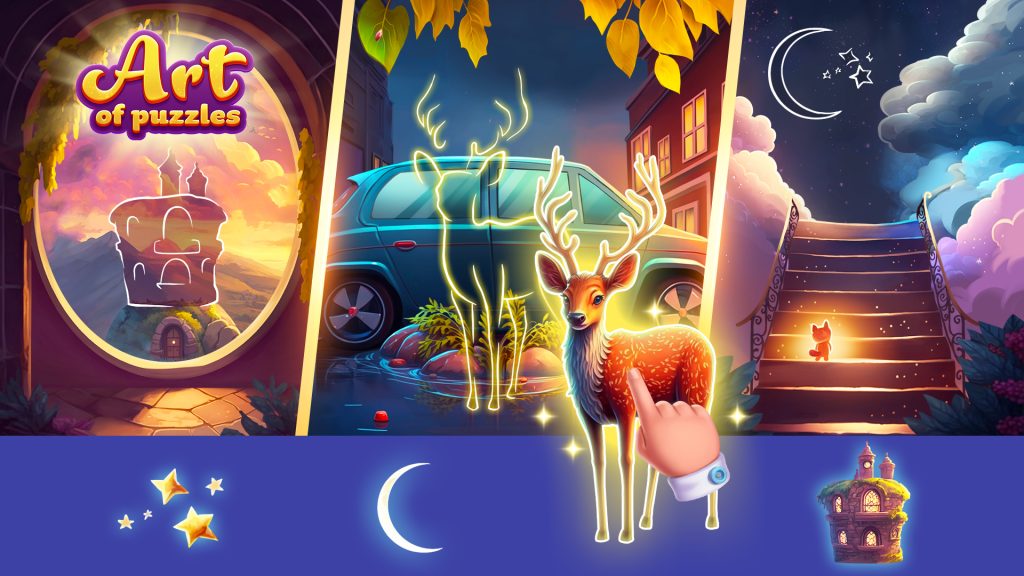 Having worked on best-selling puzzle games for over ten years, ZiMAD continues to keenly experiment with new mechanics to add diversity to the gameplay and maintain the appeal of the genre. Knowing its audience and their preferences enables the company to stay in the top three market leaders by DAU in the USA in its genre.
"Before we launched the development of our new title, we had spent a lot of time carefully learning about the preferences of our audience, and now we know for a certainty what kinds of mechanics and content our players enjoy and what other related interests they have. Fulfilling its goal to continuously grow, ZiMAD is actively looking for new projects that would fit our development strategy to purchase and publish while creating our own new titles — the mechanics that combines a jigsaw puzzle and a coloring book serves its goal very well. Playtests and metrics confirm that we are moving in the right direction. I'm convinced that ZiMAD will surprise its players with new, extraordinary mechanics multiple times in the future"

Kirill Zhukovsky, Chief Product Officer at ZiMAD.
Here, every puzzle turns into a masterpiece. Unlock multiple new levels with hundreds of animated pictures filled with lovely characters that are waiting just for you! Immerse yourself in amazing fantasy worlds that come to life in your hands and unlock new levels.
Download for free on Google Play.